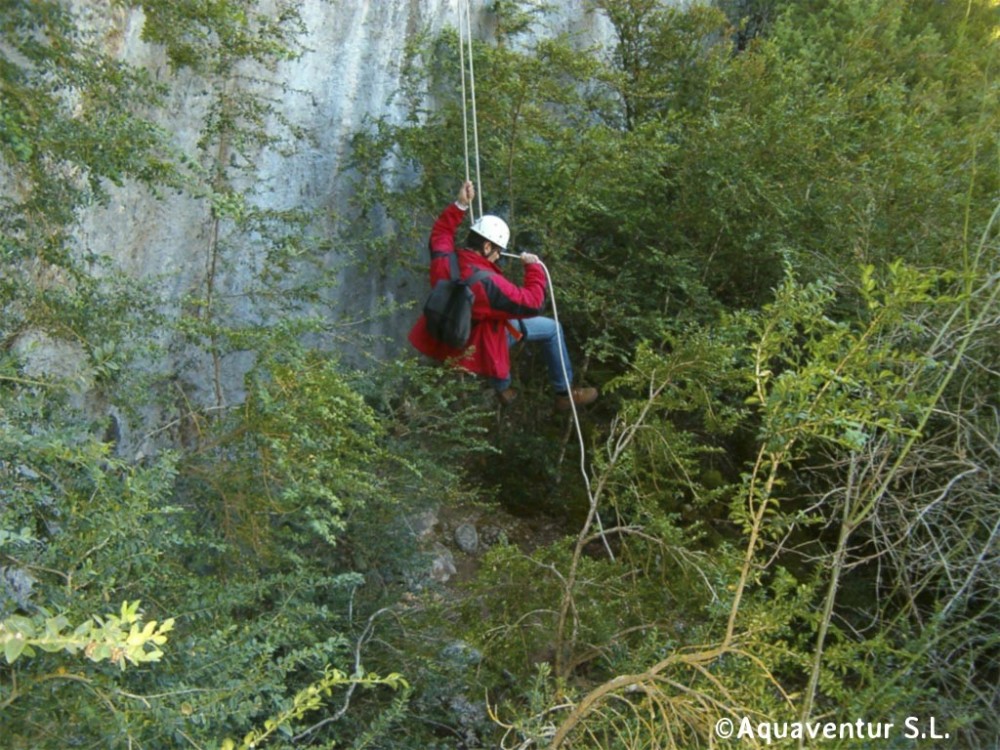 Canyons: Level 2 - Alto Tajo and Cuenca
Las Cobatillas' canyon
We carry out this half day activity in the Alto Tajo natural Park (an unbeatable location). It runs perpendicular to the valley itself and the views it has are overwhelming.
In thin non-aquatic canyon it's possible to rappel and practice all the basic techniques of canyoning.
This canyon is one of the points of interest of the Park: all along the path of this canyon we can see other locations like Salto de Poveda and Muela del Conde. And the fact that the path starts in the summit allow us to see a great diversity of birds, which is an added value of this activity.
No previous canyoning knowledges are needed.
Equipement: All the climbing material is provided.
Equipement: We provide all the equipement: wetsuits, footwear and climbing equipement. We recommend to bring towel and swimsuit.
Requirements: You must be at least 12 years old and have a minimum of physical condition.
 Ask for our group discounts!
You must be at least 6 people to be considered a group.
There are special discounts for groups of at least 20 people.
Ask us for a budget!
* You can experience this activity from 30 €!!!
Price
35 €
Mininmum participants
4
Minimum required age
12
Price per participant