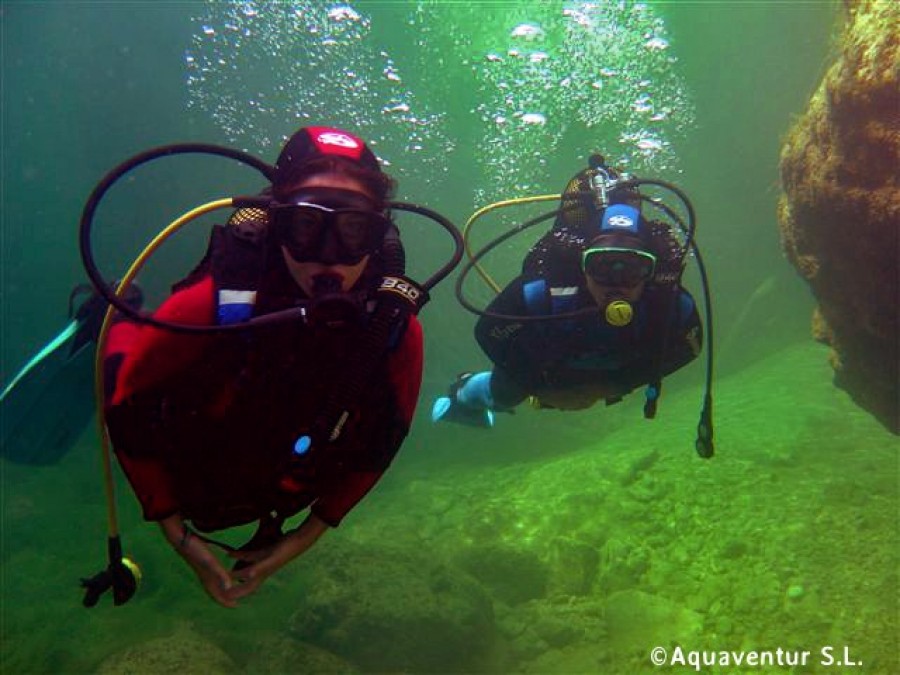 Diving Baptism in the Alto Tajo
There are two ways of practising the underwater diving:
Free-diving (where the underwater diving is made just holding the breath) or underwater diving with oxygen mask.
In the activity of diving baptism we will show you how to use these equipment. The experience will be unforgettable.
Equipment: scuba cylinder, diving regulator, jacket, weights, wetsuit, flippers, mask, etc.
Requirements: the ability of swimming.
Season: From June to October
Price
60 €
Mininmum participants
6
Minimum required age
12
Price per participant