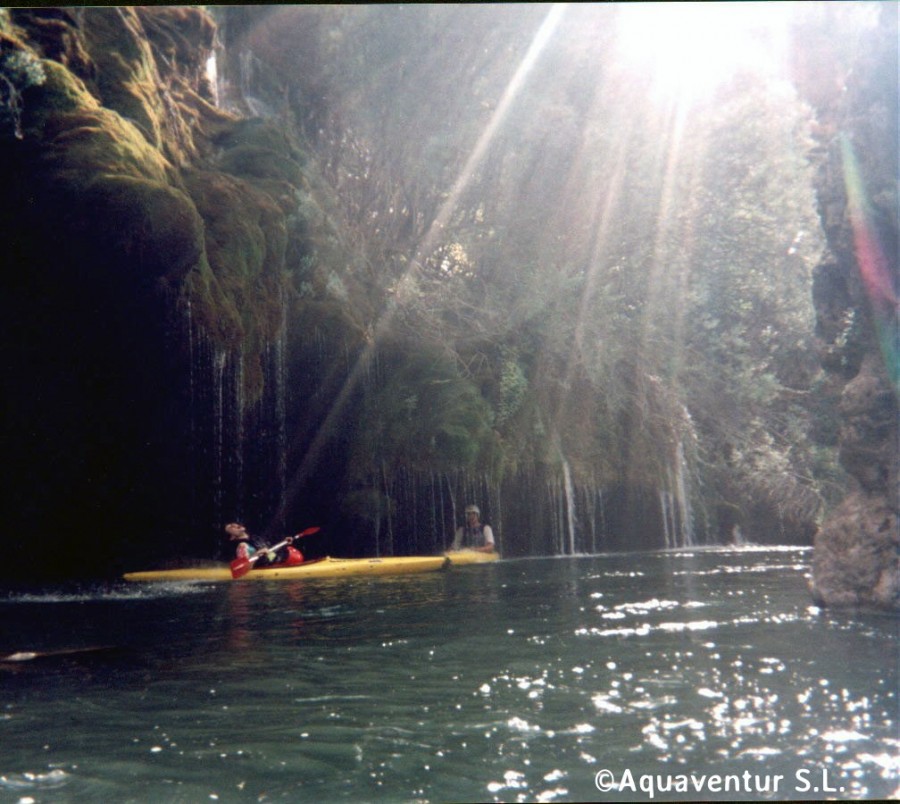 Whitewater Underwater diving in the Alto Tajo
This activity, that is the most intense experience that can be done in a river, is a mix of kayaking level 3 and snorkelling or diving baptism. Dive with currents or see a waterfall under the water is a experience that has to be lived. Our instructors have 10 years of experience in this river and they know how to transform this activity in an unforgettable experience.
With this activity you will enjoy whitewater kayaking and also you will discover the stream pools of the river, the underwater fauna and flora, etc.
This activity was awarded, because of its quality, originality and beauty, with the Best Product Prize of Adventure Tourism Fitur Active.
Equipment: All the kayaking and scuba diving equipment and, also the guides.
Requirements: the ability of swimming.
Season: from June to September
Price
- €
Mininmum participants
-
Minimum required age
-
Price per participant