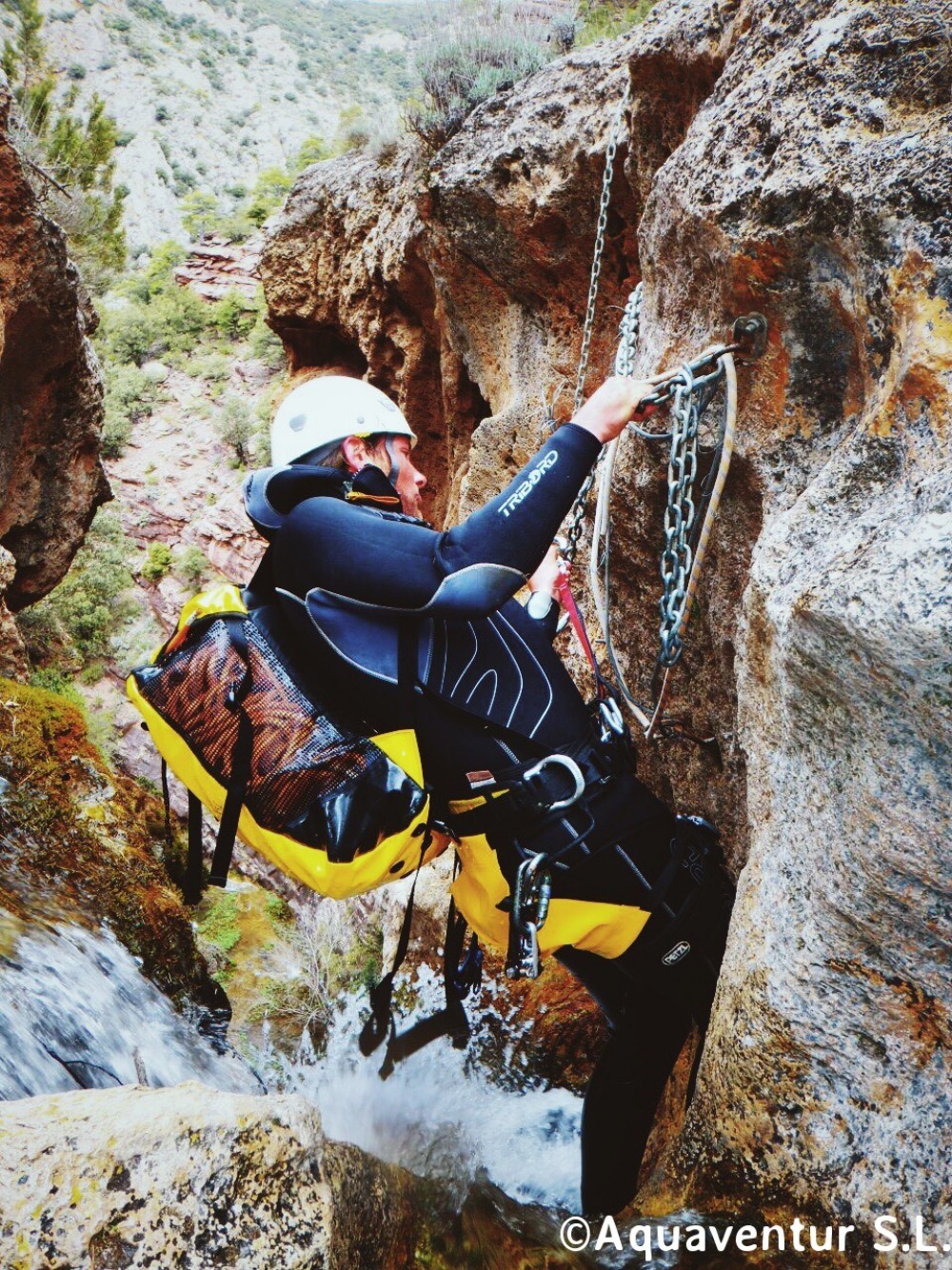 Canyoning: Teruel, Cuenca
This activity consist of descending the natural canyons created by water erosion, using different climbing techniques: rappeling, pool jumping, swimming and any other technique that allow us to enjoy the path in a funny and safe way.
We work in canyons with water:
- Hoz del Solan
- Ventano del diablo
- Barranco Hondo
- Cañon de Poyatos
- Amanaderos
- Hoz Somera
and in dry canyons:
- Barranco de las Cobatillas
We have different leves for all our activities so that you can enjoy this mountain activity. Our specialized instructors will advise and help you throughout the journey.
Equipement: Our activities include all the material needed and the accidents and liability insurances.
Recommended season: From March to October. - Off season, please contact us (for example, for the canyons with water the activity will depend on the amount of water)
For this activity (both in high and low season) the minimum participants are 6. If you are a group conformed by less people, please contact us to see if we can include you in another group.

We have special prices for groups of at least 6 people.
* You can experience this activity from 25 €!!!
Activities of this group: