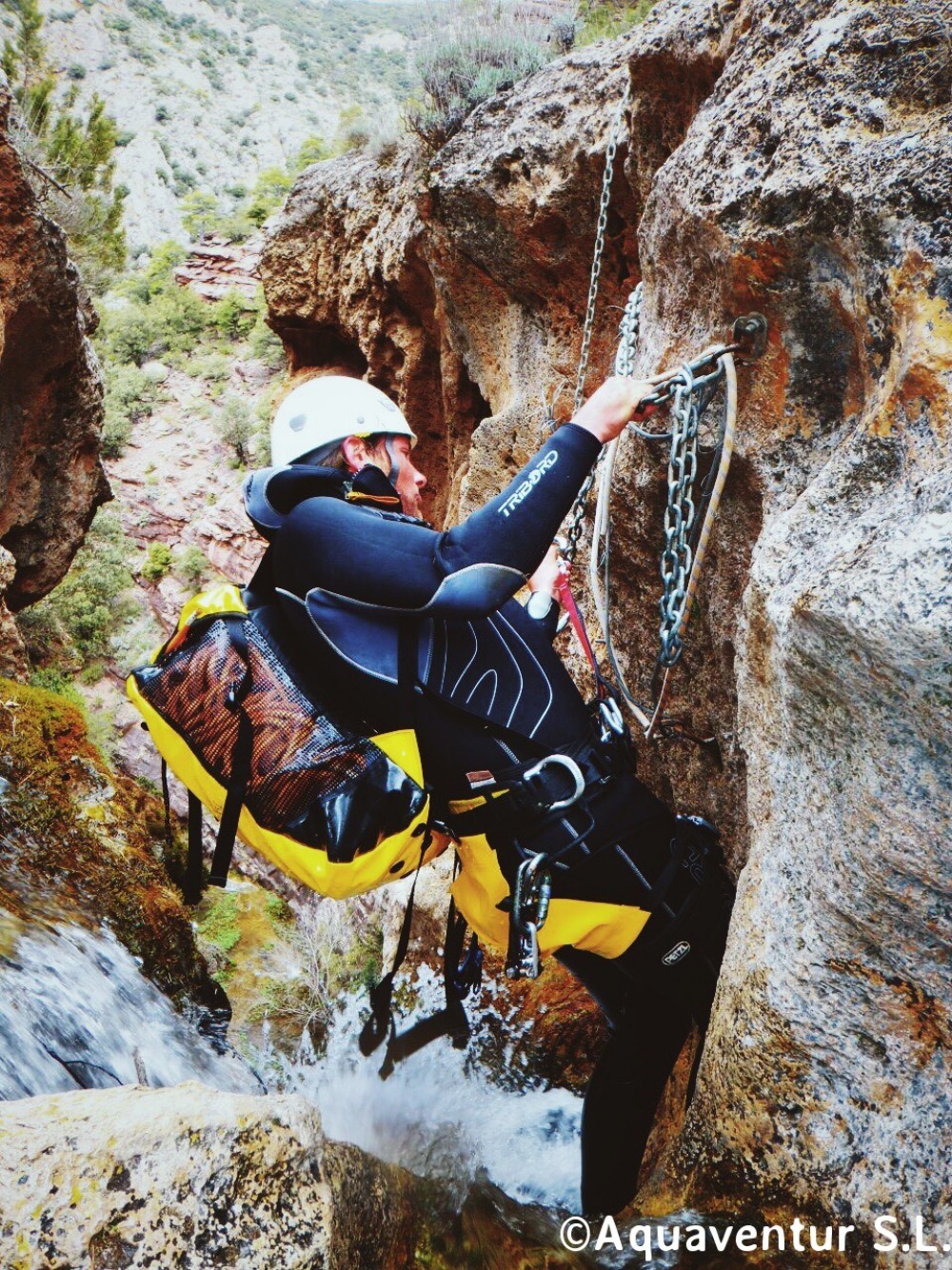 Canyoning: Alto Tajo, Teruel, Cuenca
The speleologists were the pioneers in using this canyons for their training. Later some alpinism techniques were adapted to this activity but it was in the 1970s when the canyoning, as it is known nowadays, was developed.
Canyoning, as its name says, consist of descend all along canyons in a mountain by using the abseiling techniques. Walking, swimming, jumping or diving complete this great activity.
This activity is very complex so you should not do a descent on your own.
Equipment: All needed material is provided: wetsuit, footwear and climbing material. It is recommended to wear a towel and a swimsuit.
Age/Requirements: People from 14 with a good physical condition.
Season: from March to October. (Weather permitting)
Activities of this group: