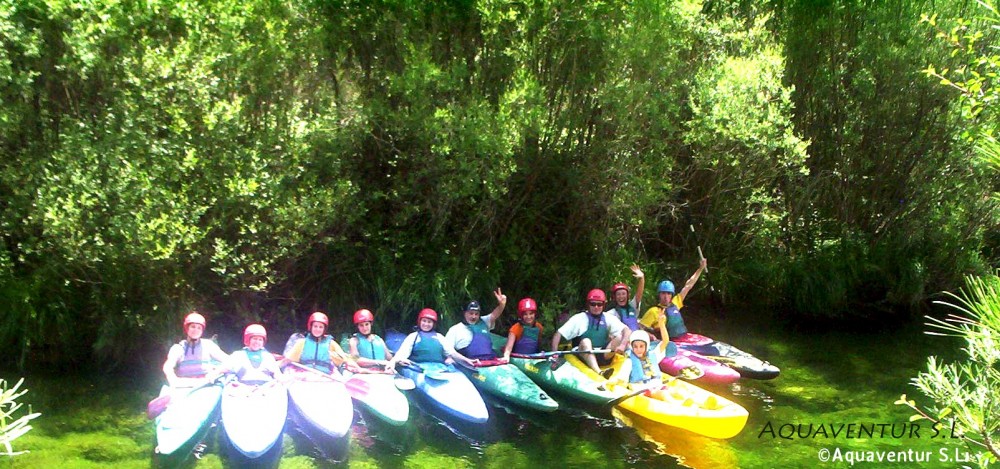 Stag parties. Multi-adventure activities.
Live an extraordinary experience of adventure celebrating your stag party with Aquaventur in the nature!
We have offers in all of our activities (Eg: Kayaking: 21€ or Geoaching: 25€). Also, we have many programs that can make you live an adventure that you will never forget. (Eg: 2 nights accommodation + multi-adventure and picnic + barbecue dinner: 110€)
Multi-adventure pack includes activities like: geocaching, kayaking, underwater diving, hiking and speleology. All these activities are coordinated with other entertainment activities for the group.
The price of the multi-adventure pack on its own is 60€.
For big groups (at least 20 people): special discounts.
You can contact us and we will help you to plan the best program for you.