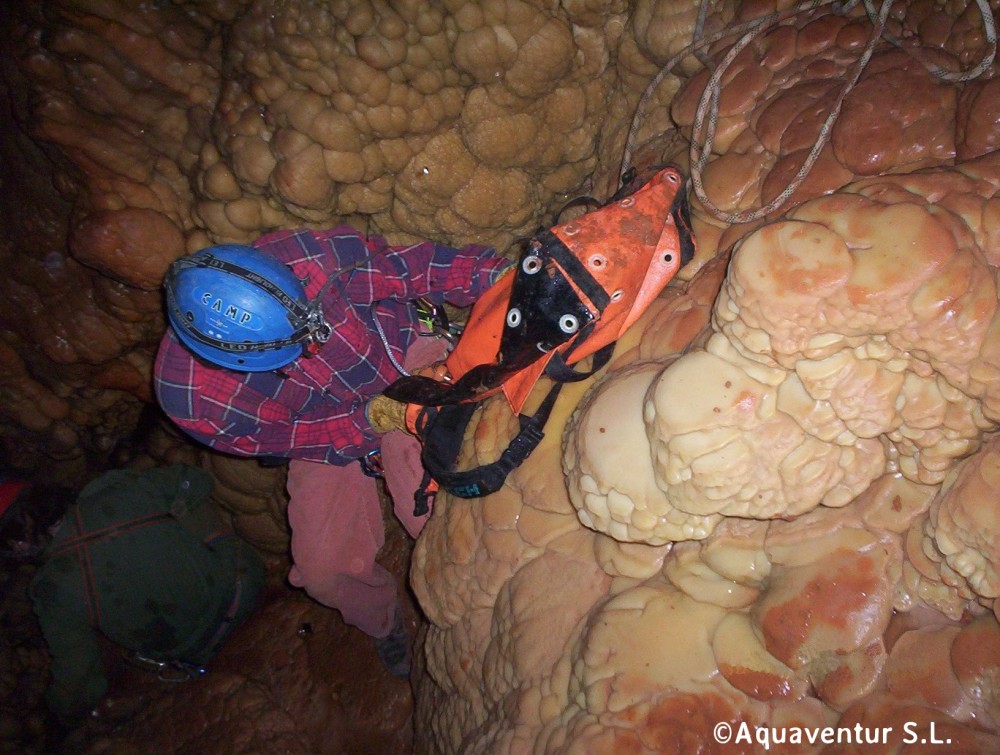 Speleology: (Teruel - Alto Tajo)
The Hoya del Castillo: (Alto Tajo Natural Reserve)
This cavity, perfect to do this introductory activity, is located in the area of La Muela del Conde – Laguna de Taravilla – Salto de Poveda. The cavity has a great variety of speleothems and a body of water. The activity is expected to be 3 hours long.
Cueva de la Ubriga: (Sierra de Albarracín – Teruel)
This natural cavity is 3,5 meters long.
Cueva del Tornero: Checa (Alto Tajo Natural Reserve)
This 11km cavity is divided in two areas. The North Area, the longest one, and the East Area composed by big galleries, mostly inactive, and a labyrinthine area that connects with the North Area.
Price
45 €
Mininmum participants
6
Minimum required age
14
Price per participant