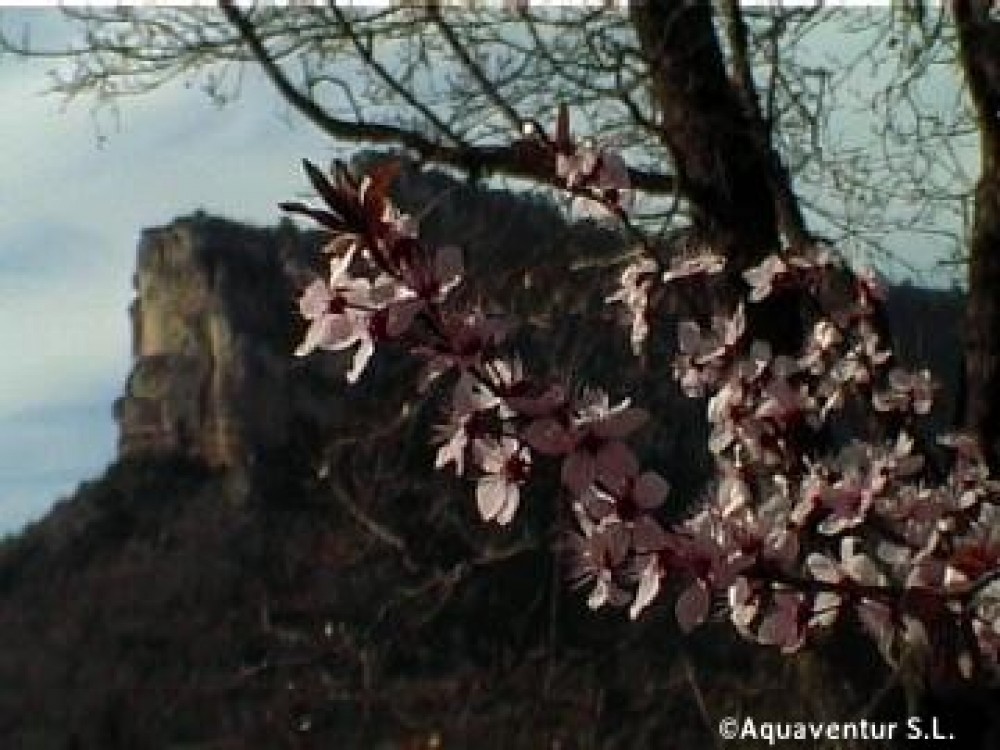 Multi-adventure in the Nature
Aquaventur has a long experience creating great multi-adventures in a nature space. To create this multi-adventure activities we have used our list of activities and the experience of our instructors. We have created wonderful fantasies in a natural space that will make you forget the everyday stress.
For this Summer we propose two wonderful packs. Enjoying our activities you will enjoy the nature of our area and you will forget all your worries.
The forest adventure:
We will enter the Natural Reserve with a kayaking activity. When kayaking is finished we will sleep in the forest with all the bivouac equipment and all the eating supply needed. We will sleep in selected areas of the Reserve. Our guides will stay with the group all night. This night will be unforgettable: the lovers of nature will enjoy the sounds and scents of the flora and fauna of the Reserve and, also, you will discover other surprises that the purest nature can bring.
In the morning we will practice archery in the forest, then we will have a wonderful mid-morning snack, afterwards we will have some relaxation time in the river but, to find the place in the river we will do a geocaching game. In the afternoon we will take a snack and finally we will return to the activity centre where we will prepare a barbecue.


The minimum amount of participants to do this activity are 8 and the maximum amount are 15. If your group is bigger or smaller contact us, we will help you to find a solution (Eg: do a bigger group by adding other participants or divide your group into smaller ones).

*This activity includes specialized instructors and cars for the material and eating supply transport.
This activity is 2 days long.
Price: 94€
Place: Alto Tajo Natural Reserve
Searching for the Treasure of Count Julian:
This one day activity will give you the opportunity to practice: geocaching, kayaking, underwater diving, speleology, abseiling, etc. The activity will be planned according your tastes and the possibilities of coordinating such tastes with the chosen area.
The target is to find the treasure.
Minimum amount of participants: 8
Price of the activity: 60€
Big groups discounts (at least 20 people): 51€
Price
- €
Mininmum participants
8
Minimum required age
-
Price per participant