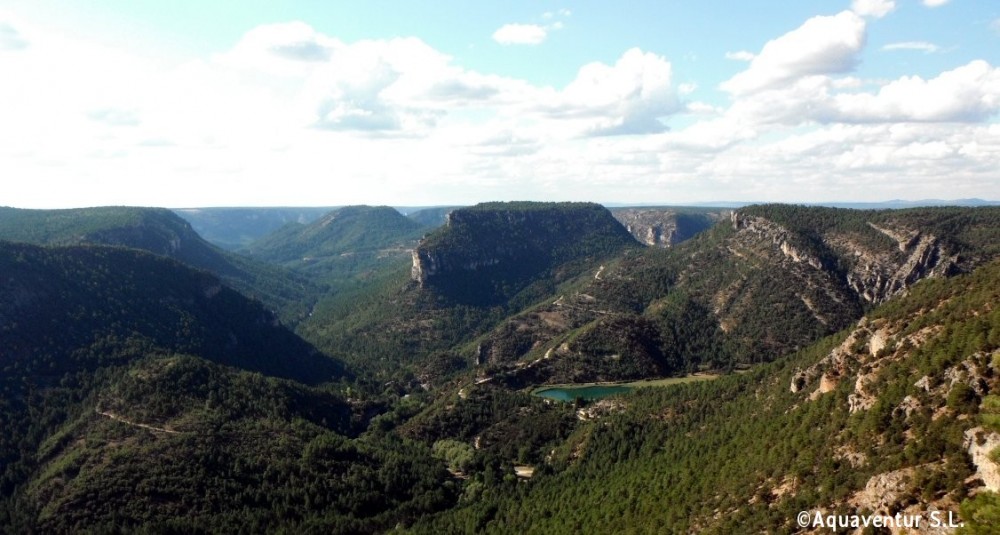 Nature and Etnology. Guided routes.
Trekking – Ecotourism – Guided routes – Hiking – Mycology
Waterfalls route – Shepherd shelters – Fauna – Flora
Geology – Local legends – 4x4 routes
We adapt our guided routes to our client. In our photo gallery you can see some of the landscapes of the area where we do the routes. The scene of our routes are the Alto Tajo Natural Reserve, the Sierra de Albarracin, Cuenca and other areas of the Sistema Iberico. The routes can be done walking or on 4x4.
All along the way we will learn about the flora and fauna of the area, geology, the habits of the people that live in the region, main historic events that occurred in the area, local legends, etc.
The animal lovers will enjoy the possibility to see vultures, deer, roe deer, fallow deer or birds like blackbirds, kingfishers, coal tits, wild ducks, robins, etc.
In Autumn our routes cover areas where we can see mushrooms and in the bellow time we will change the route to hear this natural show in the sunset.
For us the trekking is more an interpretative than a sporting route and we vary the routes according to seasons: In Autumn the routes are designed to see mushrooms, in Summer we visit swimming areas and in Spring the routes are designed to enjoy the waterfalls.
Other kind of routes:
Orientation:Intuitive. Night orientation. Orientation with maps and compass. Informatics program with GPS localization.
Incorporation into the nature: swimming areas, aquatic relaxation, evening events, survival course.
The price is for small groups. If you want to contract a guide or to reserve a 4x4 contact us.