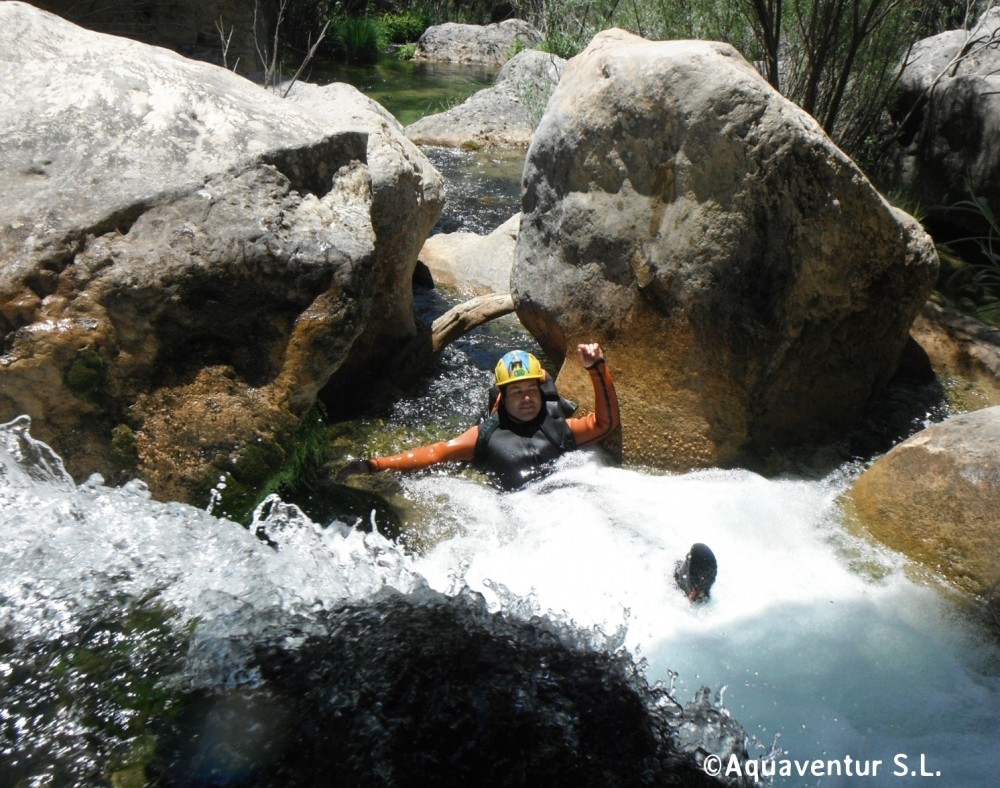 Aqua Trekking in Teruel and Cuenca
This wonderful activity is perfect for those who are curious about canyoning but don't feel comfortable with the idea of rappeling.
In Serranía de Cuenca we offer different activities:
La Hoz del Solan:
We carry out this activity in Solan de Cabras through the wonderful environment of the río Cuervo bed.
* El Ventano del Diablo :
Located in the wonderful area of La Hoz del Jucar
In Sierra de Albarracín (province of Teruel) we find this canyon, perfect for adults and kids.
* Barranco Hondo:
This activity takes place in wonderful limestones canyons.
These are half day activities

Ask for our group discounts!
You must be at least 6 people to be considered a group.
There are special discounts for groups from 20 people.
Ask us for a budget!
* You can experience this activity from 25 €!!!
Price
40 €
Mininmum participants
6
Minimum required age
7
Price per participant