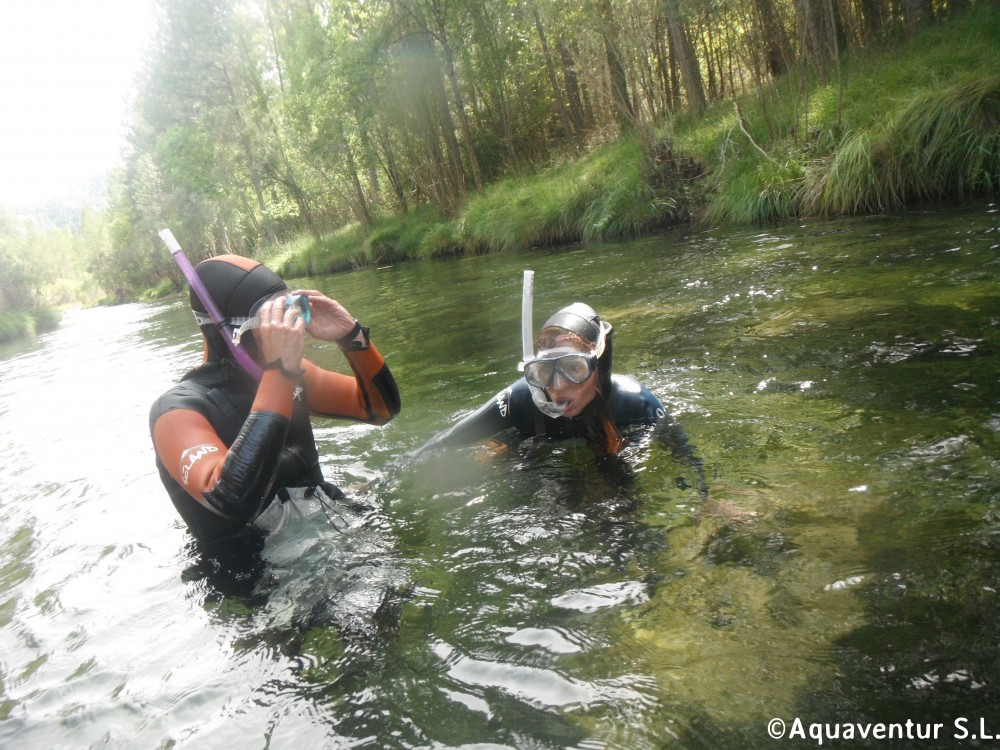 Snorkelling
Activity of high environmental content in a privileged environment.
It will allow us to discover the high ecological value of the Tajo valley in the most relaxed and perfect way.
The feeling is unbeatable.
Equipement: This activity includes an equipement composed by snorkel, mask, fins and wetsuit.
Our instructors will guide you to the zone of the river suitable for your conditions. Depeding on the chosen zone the difficulty of this activity will be higher or lower. Once there, we'll do a tour of the river observing flora and fauna. We always carry out this activity in Alto Tajo's clear water.
Requirements: To know how to swim.
Duration (approx.): 3 hours.
Price
40 €
Mininmum participants
-
Minimum required age
8
Price per participant