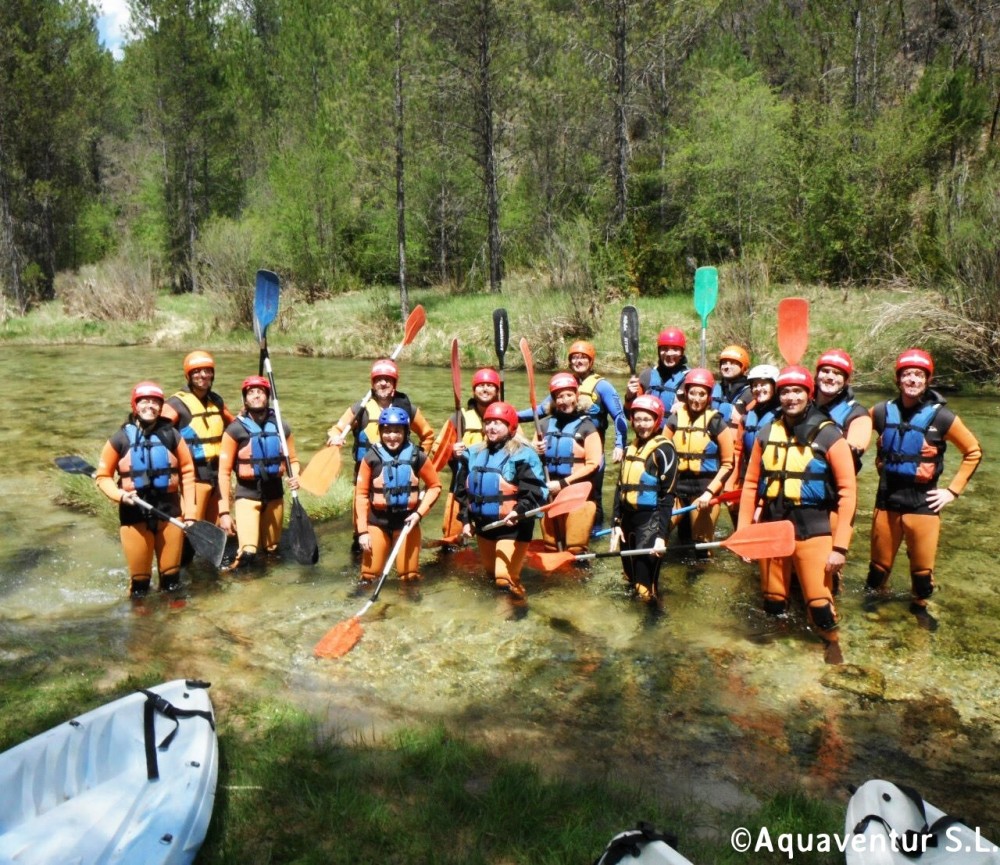 Teambuilding
In Aquaventur we love to create new experiences for our clients. With these experiences we want to encourage people by rousing their vitality, illusion, etc. Our instructors have study this activity for co-worker groups. The target of this activity is to analyse the group cohesion, promoting the active participation of the group members by doing funny dynamics activities or skill tests. With these activities we reinforces motivation, the sense of belonging to a group, leadership, communication, etc.
We work with activities in the nature combined with raids, obstacle courses, geocaching, etc, that makes the activity an authentic outdoor experience.
Some of our activities themes are: The forest adventure, Searching for Count Julián cape or the Knights Templar way. We use these themes to create this experience.
Aquaventur knows that this type of experience requires some special needs, that is why we can coordinate this activity with the adequate establishments, a conference room and catering in the country, etc. Everything you need to create a perfect adventure experience with your co-workers.
If you want to enjoy our experiences, contact us. We will create the perfect program for you keeping your needs in mind.
Example of a multi-adventure day:
Geokaching
Kayaking
Underwater diving
Hiking
Speleology
Price: 60 €
Price for big groups (at least 22 people) 51 €
Do your own experience by choosing the activities you like best.
Contact us for any doubt about prices.